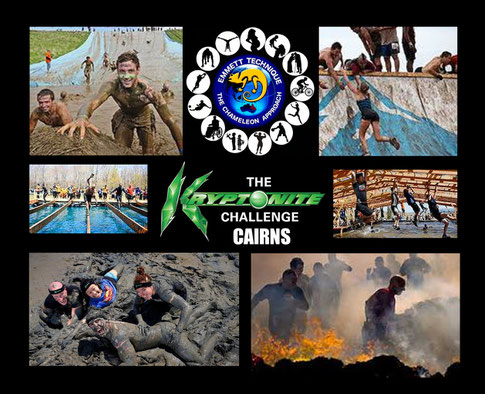 This weekend is the KRYPTONITE CHALLENGE at the Cairns Show Grounds. Emmett Technique is offering treatment trials for tips to the FNQ HospitalFoundation over the whole weekend.
Friday events opens 4pm until 8pm.
Saturday and Sunday 8am until 8pm.
Spectators entry over the age of 16 = $ 15
Children under 16 years of age = $10
Family ticket 2 adults and 2 kids under 16 years old = $40
Under 4 years old free entry.
(All above entry prices are Cash only on the day.) All spectators are very welcome at The Kryptonite challenge, cheering friends and family members on will really spur them on and get them over the finish line. Spectators will have a great spot to be able to watch the action participants covered in mud climbing, slipping and sliding under and over obstacles, being electrocuted and frozen in huge ice baths what a laugh and no better way to spend your day!!! In the Spectators area there will be food and drinks, lots of entertainment for the kids.
Looking forward to seeing you there.