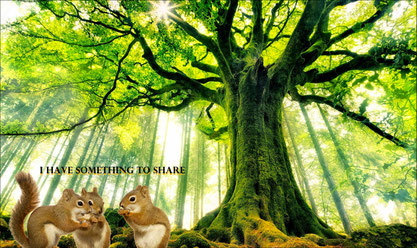 I just spent 4 days training with one of the best influences & instructors in my work life Ross Emmett & I am honoured to announce that he believes I am ready to start my Instructing journey with the Emmett Technique.
I have come a very loooooong way since my very first Emmett Class. You see, I don't come from a therapy of any kind background. My background was in Film & Television Wardrobe Department and my only experience in touching humans was with a sewing needle in my hand, using comforting words like, "hold still or you might feel a little prick".
Believe me when I say there was some serious instruction and directions & practice, wins and failures, required for me to be turned into the hands on, muscle testing, body watching, emmett finger wielding gal I am today, lol.
I didn't start my Emmett training thinking that this was going to be the job of a lifetime. I started it believing that it would be a good job to fit in around the kids & bring in an income at the same time.
Then Ross Emmett entered my life, I can't begin to tell you how much this man & his technique has changed my world. To learn the art of taking away someones pain, in most cases instantly and helping them feel better is probably one of the most addictive, rewarding & satisfyingly intoxicating things I have ever done in my life. I would finish a class and not be able to wait for the next one to learn more, try more, test more & drive Ross nuts with questions, all so I could assist more people.
The easiest way to describe my Emmett learning so far with Ross would be like the parent/child teaching. I have tested and tried so many of his theories (and if you have ever met Ross Emmett there are many theories) to prove him wrong (of course) only to find that he is nearly always right, (nearly) lol!! A parent has no problems telling you what you need to hear to help you grow, and neither does Ross Emmett. Occasionally creating a child like response in you before the realisation kicks in of how true his words were. He continually takes me out of my comfort zone and somehow also helps me believe I can come out the other end (so far so good.) He celebrates with me in my achievements, and is there for me in my melt downs & failures. He is funny, good fun, complicated, very human & makes mistakes and I love him to bits.
With his guidance I have a great business, I like who I am, I am hard to rattle, I can handle set backs, I am happy, my family is proud of me, I have the job of my dreams & my eldest son wants to grow up and be an Emmett Therapist like me :") the ultimate compliment. My husband recently told me that the only thing that would make me a more perfect wife was if I got a second job, and wah-lah just like magic 6 months ago Ross asked me to be an Instructor, second job tick, perfect wife coming up in October when I teach my first module 3 class, lol. Life really is lovely.
My greatest wish for the future is to make Ross and his close confidents proud, to make great Emmett technique impression on those students who attend my classes, be brave enough to always say what is best for them, have lots of fun and maybe one day change someones life like mine has been changed.
Thanks for reading 
Rusty Boterhoek