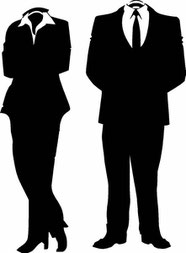 To Dearest My Anonymous Friend/Client/Student who nominated me for the Cairns Business Womans Club Award Sole Entrepreneur 2016.
Thank you so much for giving me this experience :) I completed my 5 page submission and it made me realise how far I have come and also understand the path I know I am going to take with the Emmett Technique.
I completed my formal Interview today in front of a FANTASTIC panel of 3, very supportive people:
Sam Marino - President Cairns Chamber of Commerce.
Sam Harrop - Professional Speaker, Author, Trainer
& Andrea Tunjic - Director of People Strong.
The awards process is now finished and all that is left is the ball, where I get to dress up and spend the night with my Mum and Husband. All of us with hopes and fingers and toes crossed for the chance to be a winner in this fantastic Business Womens Awards Night.
I hope you tell me one day who you are Mr or Mrs Anonymous :)